---
Product arrived early on 01/02/2021. I have found two issues with this doorbell.
It sometimes takes up to 10 minutes to send a notification to your phone after doorbell has been rung.
Sometimes records movement when motion detector is activated and at other times does not record or alert. Not sure if this is due to my Wi Fi. The unit is showing -80dBm which I would of thought is an OK signal. I have ordered an extender to improve the reading to see if this solves the issues. So at present I will not be stocking this item, pending improvements.
Further to the above, I stay where there is a fair number of Wi Fi signals (6+) and this does seem to cause the issues above. Extender only improved signal to -77dBm which unit still classifies as week!
Arriving (03/02/2021), I will then assess and provide further information. Request a back in stock email if you have an interest in this product.
This wireless video doorbell requires no wires and is quick and easy to install. Powered by three batteries you will get up to six months of normal use.
Remote viewing via smart phone
Have a conversation with the person at your door
Automatic recording activated via PIR sensor
Records to SD card (not supplied)
3 to 6 months recording on card (size dependant)
Records in loop mode
No wire or cables
---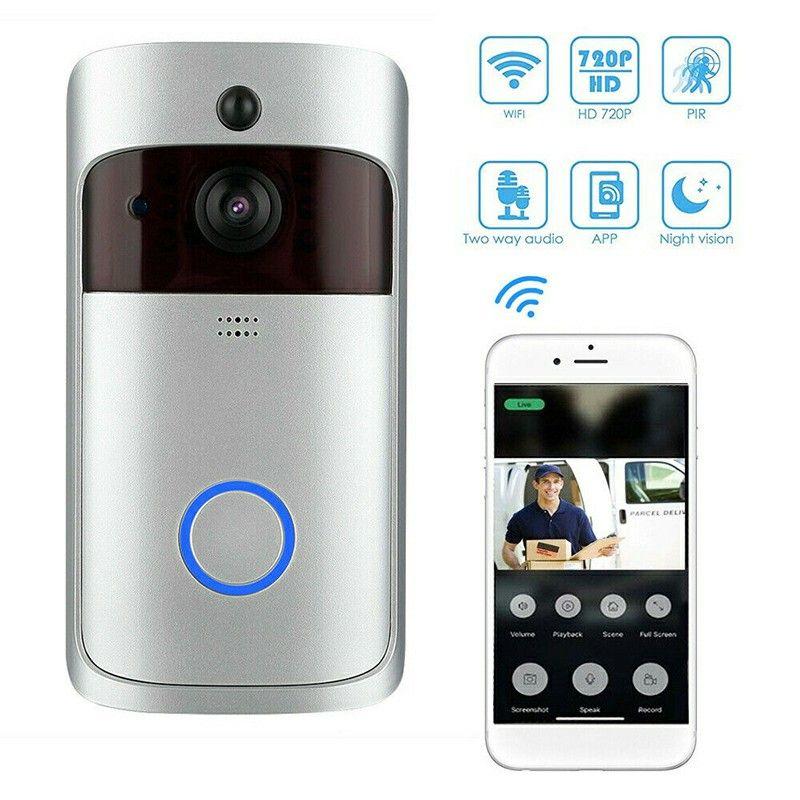 Wifi wireless video doorbell
Description

Product arrived early on 01/02/2021. I have found two issues with this doorbell.

It sometimes takes up to 10 minutes to send a notification to your phone after doorbell has been rung.

Sometimes records movement when motion detector is activated and at other times does not record or alert. Not sure if this is due to my Wi Fi. The unit is showing -80dBm which I would of thought is an OK signal. I have ordered an extender to improve the reading to see if this solves the issues. So at present I will not be stocking this item, pending improvements.

Further to the above, I stay where there is a fair number of Wi Fi signals (6+) and this does seem to cause the issues above. Extender only improved signal to -77dBm which unit still classifies as week!

Arriving (03/02/2021), I will then assess and provide further information. Request a back in stock email if you have an interest in this product.

This wireless video doorbell requires no wires and is quick and easy to install. Powered by three batteries you will get up to six months of normal use.

Remote viewing via smart phone
Have a conversation with the person at your door
Automatic recording activated via PIR sensor
Records to SD card (not supplied)
3 to 6 months recording on card (size dependant)
Records in loop mode
No wire or cables