---
Senhaix 8120 Waterproof 16 Channel UHF 400-470MHz Handheld PMR Transceiver
I have had a look at these two-way radios. Really nice feel and great quality for the price. Nice build of the internal workings, quality PC board and components.
These would be ideal for all radio users who wish to stay with standard analogue products and where UHF is the preferred frequency band. You will need an Ofcom licence, either the UK general or your own frequency. Looking to add to your fleet or replace older radios, you may want to consider the Senhaix 8120. This is ideal for day to day communications where no frills are required. I can program these for you but will need to have site of a valid UHF radio users licence. These are not legal to use on 446 licence free frequencies.
Frequency UHF 400-470Mhz)
Li-ion Battery
Compact hi performance Antenna
Time out timer
16 Channels
Vox Function
Supplied with drop in charger.
Output:; 4W
16 Channels
Windows PC Programming
Scan Function
CTCSS/DCS Encode Decode
Voice Prompt
Battery Saver
Desk top charger
Scramble Function
Busy Channel Lock out
Low Battery Warning
Over Voltage or Low Voltage Protection
Channel Monitor
TOT (Time-out Timer)
Scrambling Function
Noise Reduction
Scanning Function
Dimension: 136*60*36 (Inc battery) mm
Ofcom two way radio licence required to use these in the UK, I will need to have a copy of your licence before I can program and send these to you. Unless you have your own licence I would suggest you get a UK Business Light licence, click here to purchase direct from Ofcom.
I service what I sell
---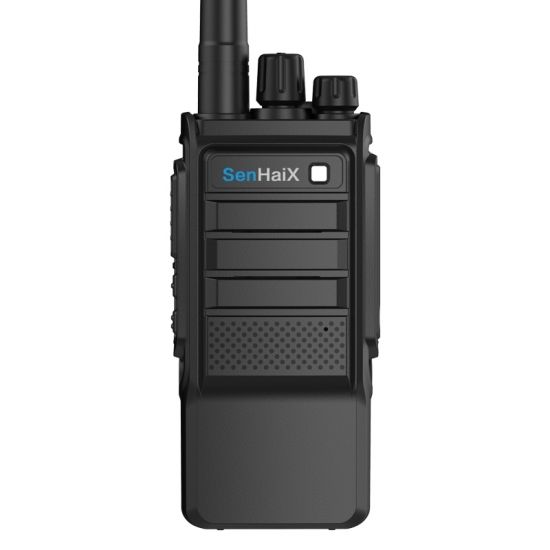 Senhaix 8120 waterproof radio
Description

Senhaix 8120 Waterproof 16 Channel UHF 400-470MHz Handheld PMR Transceiver

I have had a look at these two-way radios. Really nice feel and great quality for the price. Nice build of the internal workings, quality PC board and components.

These would be ideal for all radio users who wish to stay with standard analogue products and where UHF is the preferred frequency band. You will need an Ofcom licence, either the UK general or your own frequency. Looking to add to your fleet or replace older radios, you may want to consider the Senhaix 8120. This is ideal for day to day communications where no frills are required. I can program these for you but will need to have site of a valid UHF radio users licence. These are not legal to use on 446 licence free frequencies.

Frequency UHF 400-470Mhz)
Li-ion Battery
Compact hi performance Antenna
Time out timer
16 Channels
Vox Function
Supplied with drop in charger.
Output:; 4W
16 Channels
Windows PC Programming
Scan Function
CTCSS/DCS Encode Decode
Voice Prompt
Battery Saver
Desk top charger
Scramble Function
Busy Channel Lock out
Low Battery Warning
Over Voltage or Low Voltage Protection
Channel Monitor
TOT (Time-out Timer)
Scrambling Function
Noise Reduction
Scanning Function
Dimension: 136*60*36 (Inc battery) mm

Ofcom two way radio licence required to use these in the UK, I will need to have a copy of your licence before I can program and send these to you. Unless you have your own licence I would suggest you get a UK Business Light licence, click here to purchase direct from Ofcom.

I service what I sell