---
This is a G shape earpiece with an adjustable ear-bud earphone, Fitted with a Hi-Rose plug and comes with in-line microphone with an integral push-to-talk button. Spare foam covers are available for this quality product.
Microphone Specifications
Dimension: Ø6mm x 5mm
Sensitivity: -40 ± 3 dB
Direction: Omnidirectional
Speaker Specifications
Dimension: Ø15mm
Impedance: 32Ω ± 15%
Power Rating: Normal 30mW.
Maximum 50mW
Cable Specifications
Cable diameter: Ø2.6mm, 1.65mm
Cable length: 90cm
Colour: black
Material: Kevlar lined polyurethane
---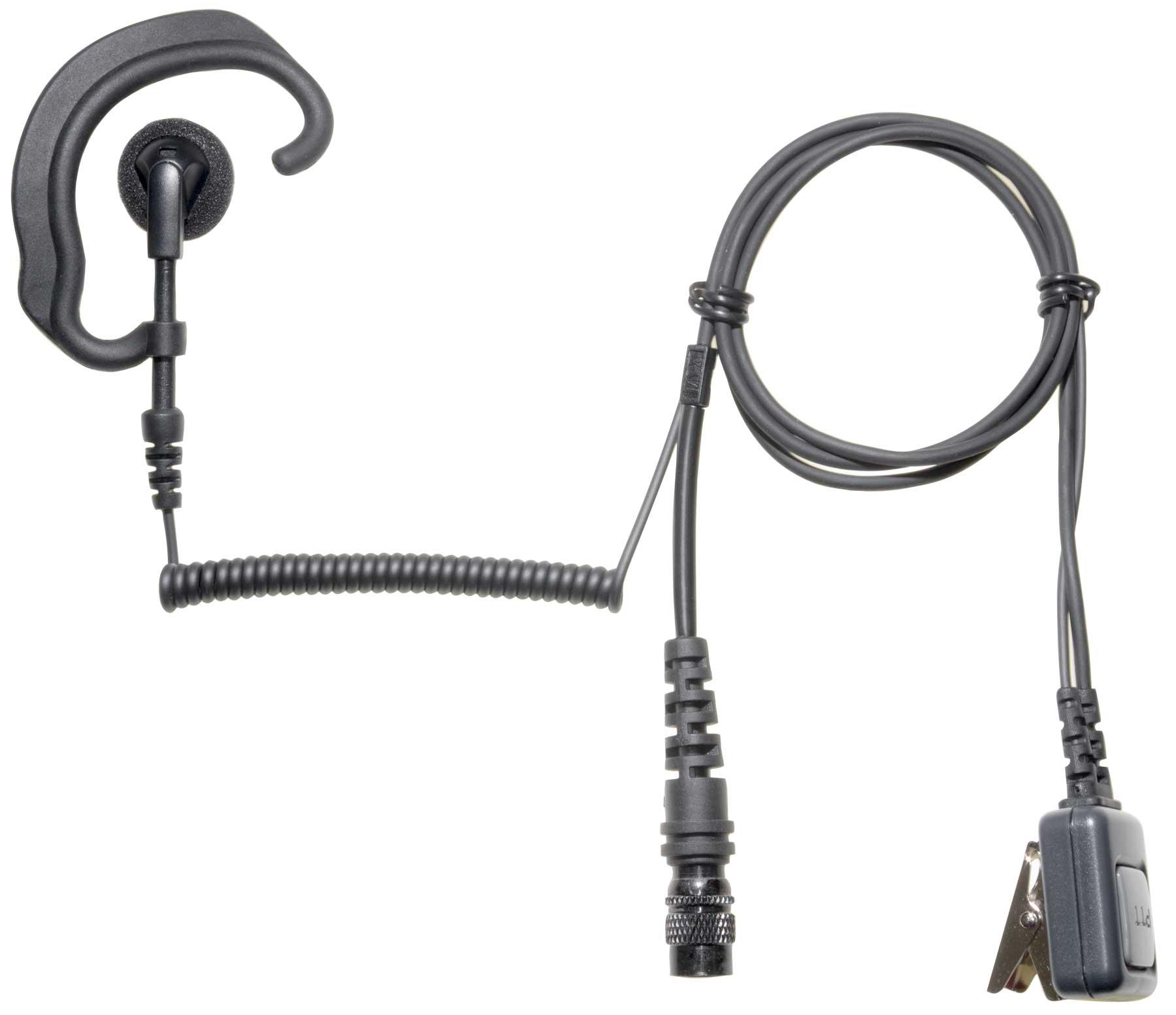 G Shape earpiece with microphone and PTT
Description

This is a G shape earpiece with an adjustable ear-bud earphone, Fitted with a Hi-Rose plug and comes with in-line microphone with an integral push-to-talk button. Spare foam covers are available for this quality product.

Microphone Specifications

Dimension: Ø6mm x 5mm

Sensitivity: -40 ± 3 dB

Direction: Omnidirectional

Speaker Specifications

Dimension: Ø15mm

Impedance: 32Ω ± 15%

Power Rating: Normal 30mW.

Maximum 50mW

Cable Specifications

Cable diameter: Ø2.6mm, 1.65mm

Cable length: 90cm

Colour: black

Material: Kevlar lined polyurethane